GET TO KNOW
A LITTLE ABOUT US
Your smile is in
great hands
At Vineyard Heights Dental, you can rest assured that your smile is in great hands. Our team is proud to offer patients quality, comprehensive dental care in Vineyard, UT and the surrounding areas including Orem, Provo, Lindon, Pleasant Grove and American Fork.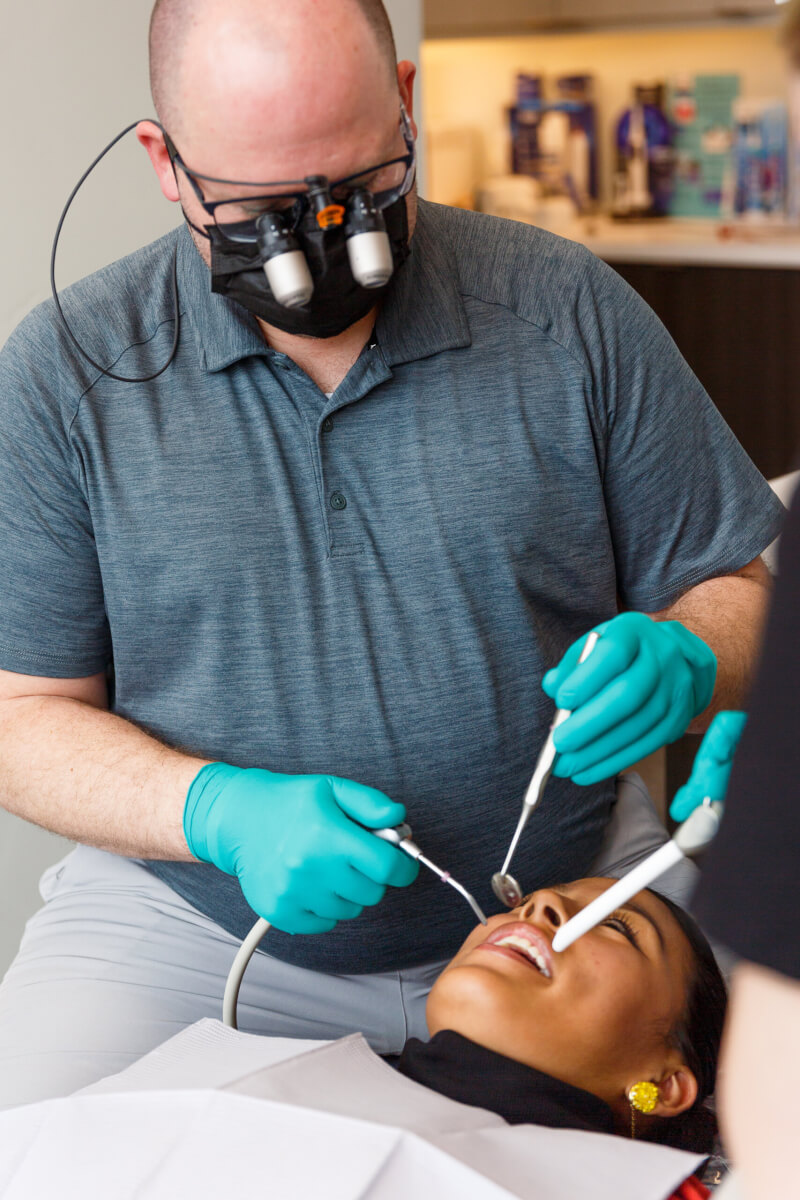 Excellence in everything we do
We live and breathe excellence. It's the foundation upon which we've built our practice and the guiding principle behind each procedure, each interaction, and each smile we help shape.
The moment you step into our pristine facility, you're welcomed into a state-of-the-art environment, where innovation and comfort coexist. 'Excellence in everything we do' isn't just a motto, it's our reality. It's reflected in the high-caliber services we offer and the genuine care we extend to each patient.
Our team stands ready and equipped to address all your dental needs with proficiency and punctuality. We strive for seamless service, where efficiency never compromises the effectiveness of the treatment. Your journey from your first appointment to a renewed smile will be one marked by our uncompromising commitment to quality.
We're dedicated to offering the highest level of dental care in a relaxed, comfortable setting. Our clinic isn't just an office, it's a safe space where patient comfort is prioritized as much as excellent dental care. We've worked tirelessly to foster an environment that softens the clinical edges, making each visit less of a task and more of an experience.
Your transformed smile is our goal and our reward. It's more than just an aesthetic improvement—it's a boost in confidence, an enhanced self-image. We believe that a smile isn't just a facial expression, but a powerful form of communication, and we're here to ensure yours speaks volumes about you.
Our commitment to excellence goes beyond just providing superior dental care—it encompasses an understanding and recognition of your unique needs. We're here not just to treat, but to listen, to understand, and to make your journey towards better dental health as smooth as possible. Your satisfaction is our benchmark for excellence and we strive to surpass it, every single time.
Committed to your oral health
We are committed to your oral health care and are excited to have you join our family. Call us today to schedule your appointment. We believe that everyone should be able to enjoy the benefits of healthy and beautiful teeth. When you trust us with your oral health, you become part of our practice and our family.